Drayage
Our specialty is truly high-volume drayage. We move over 13,000 containers annually and we continue to see steady growth in container/intermodal business.
We specialize in drayage services for the pulse industry – providing volume drayage solutions for many clients shipping food products around the globe. Let us assist you in growing your volume shipping by providing best in class drayage solutions, to help you maximize your productivity. And no, not all drayage companies are the same. Let us show you how we operate differently than our competitors and how the way we operate benefits your operation. We always promise to provide timely, punctual and reliable service.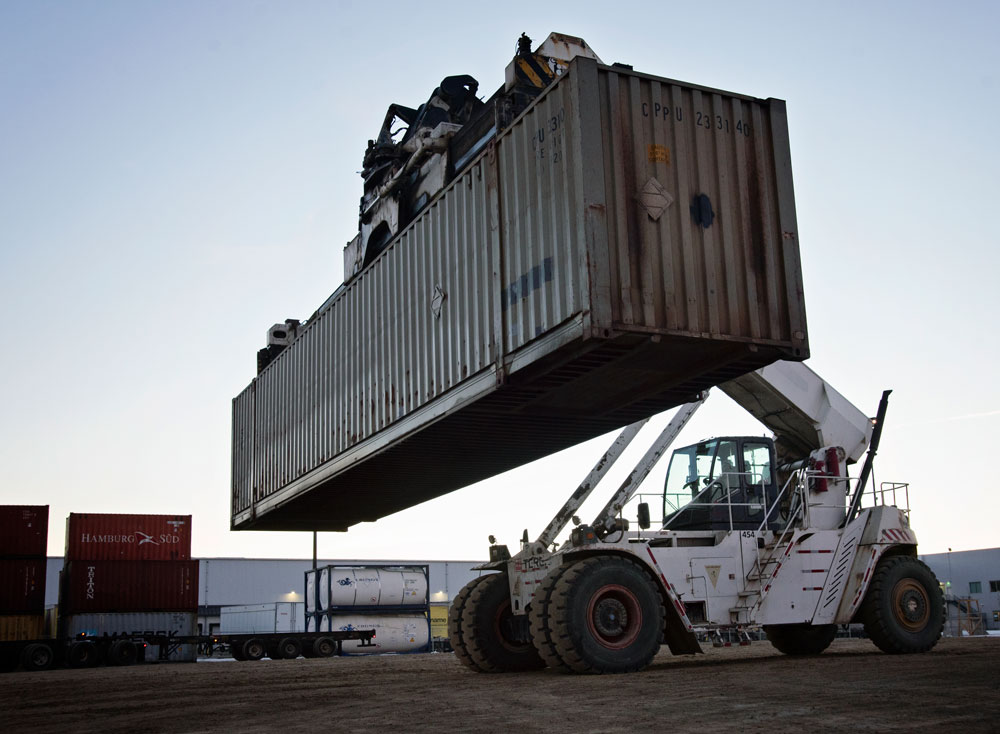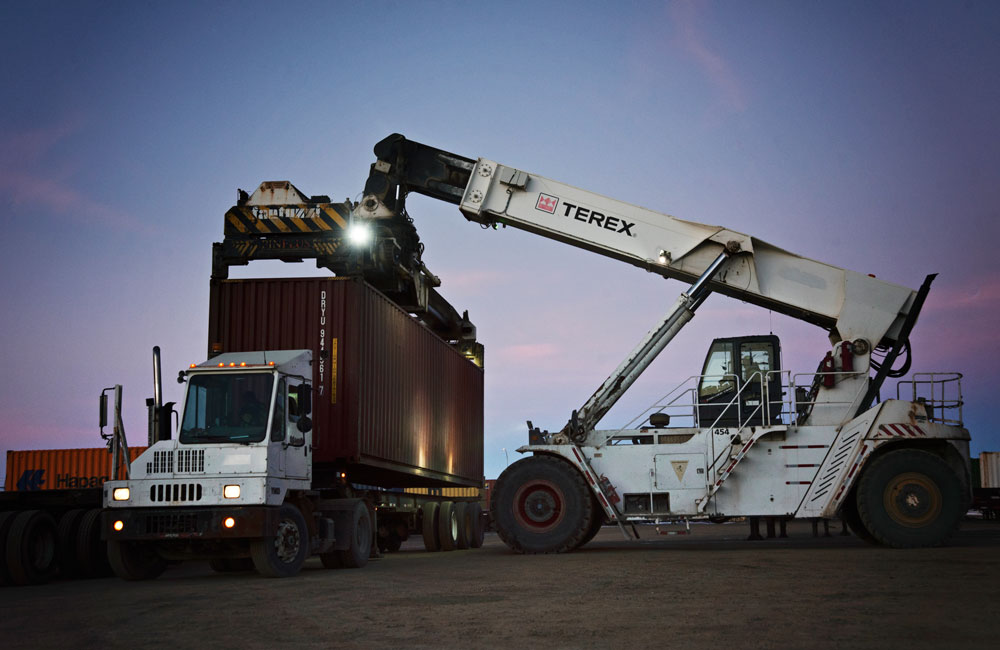 Container Handling & Depot Services
Are you looking for depot services in Regina for your containers? Whether you are looking for short term or long term storage (loaded or empty) we can accommodate your container storage.
Need ingate and out gate receipts? Need pictures of your containers to examine the condition of your containers when they arrive?
Need to arrange viewing of your containers by potential buyers? Slinkemo can accommodate.
Transload & Deck Delivery
Does your consignee require special delivery services? Are your import loads large, cumbersome or heavy? Challenging for the consignee to receive in an imported container? Don't worry – we can take care of the heavy lifting and make it easy for your consignee to accept your freight on a flat deck for ease of unloading.
Whether your importing pipe, electrode, sucker rod, power poles, machinery, etc. let us help you deliver your freight safely and conveniently for your consignee.
We have the equipment to handle the cumbersome shipments, unload safely, and deliver to your consignee by flat deck – making the freight easily accessible to them to unload.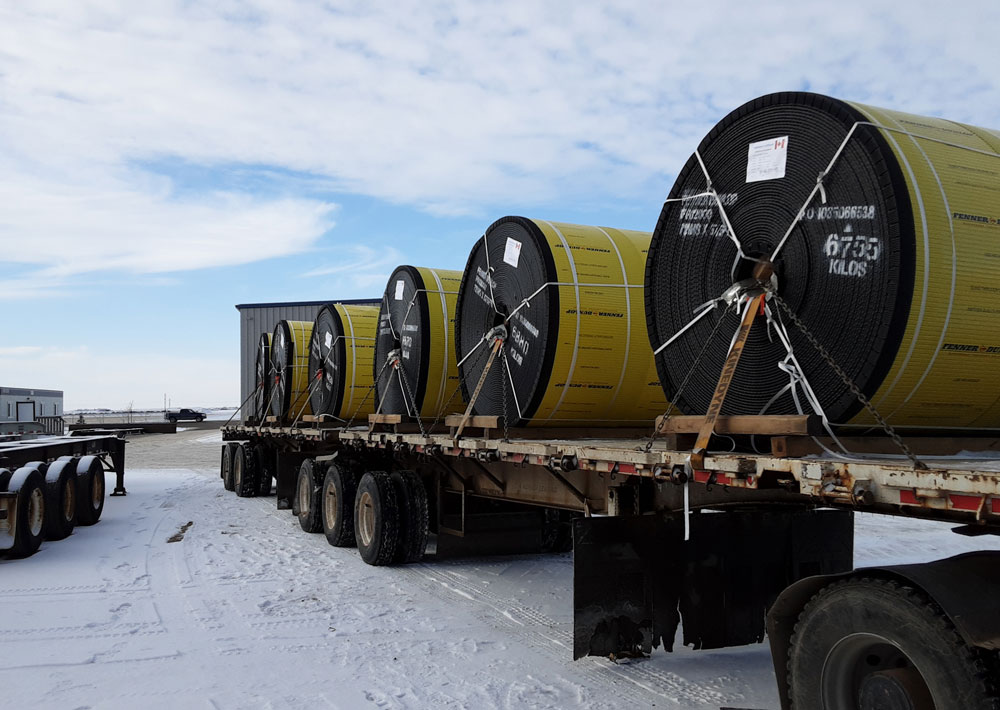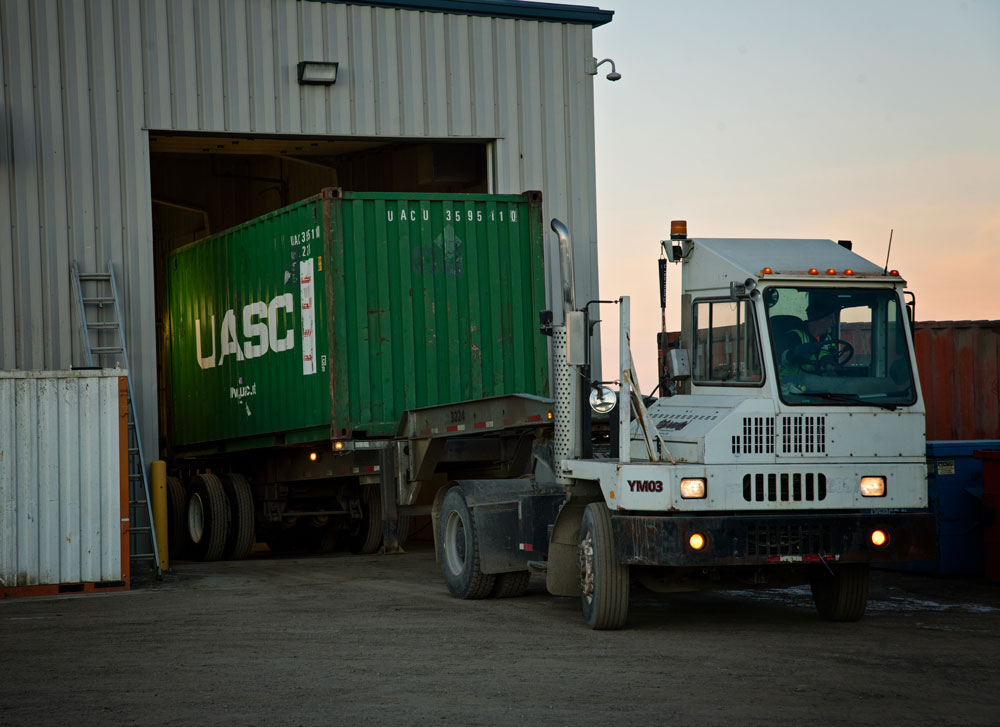 Steam Cleaning & Sanitizing
Are your export shipments food grade? Organic? Does your consignee require special consideration in the condition of the container you ship your product in? We can help.
We offer steam cleaning services for your containers. We can steam clean and dry the inside of your container prior to loading. This way you can ensure your buyer of your goods that the product is being shipped in a safe container to their location. Ask us about our steam clean services.
And of course, 2020 brought us a whole new appreciation for the risks of viruses and bacteria. We can also sanitize your container prior to loading to ensure there is no viruses or bacteria living in the container you are loading your shipment in. Ask us about our sanitization services.
Container Repair
Containers can frequently become damaged while in transit or even in storage. Dents, holes, rust, hinges, or refrigeration units. Damage to your container can threaten the integrity of the cargo. Whether you own, lease or borrow the container. The skilled staff at Slinkemo can perform any needed repairs. We can have your container looking and working as good as new. Our staff can do repairs at our compound or on your site if required. We can also provide a no-charge estimate before we start the work. Call us today about container repair.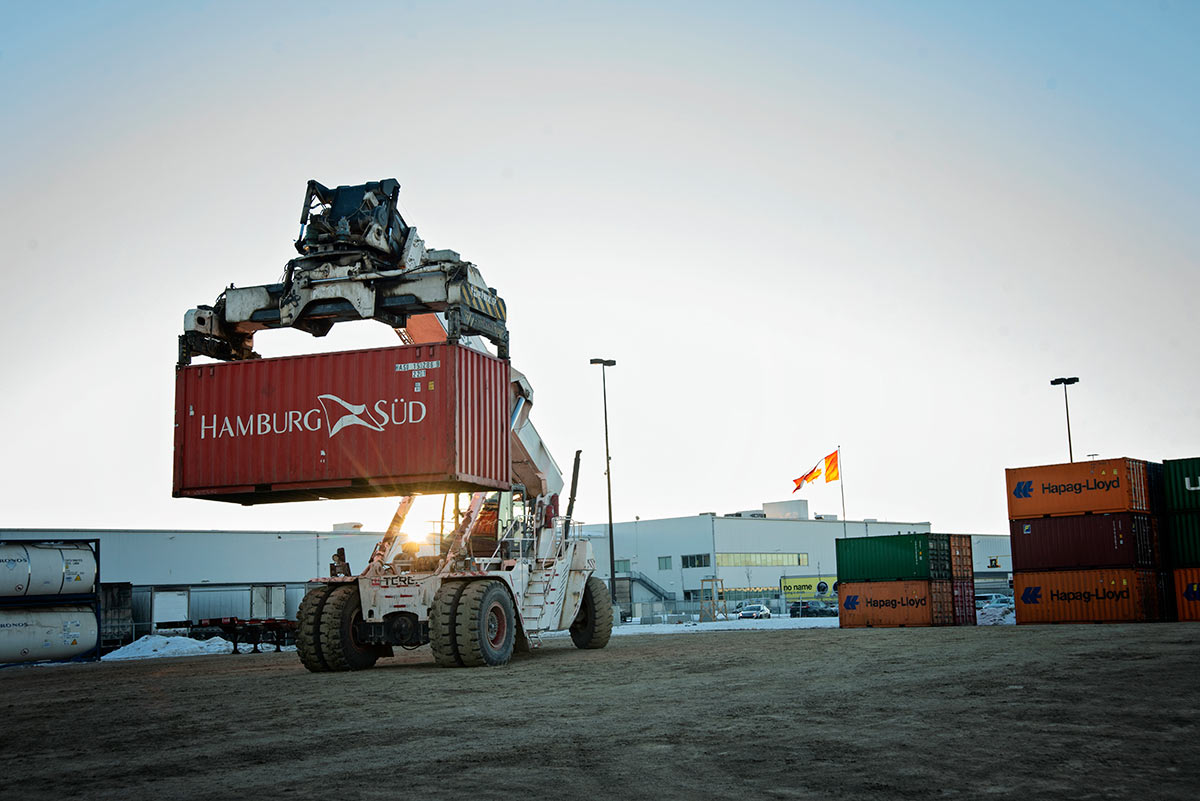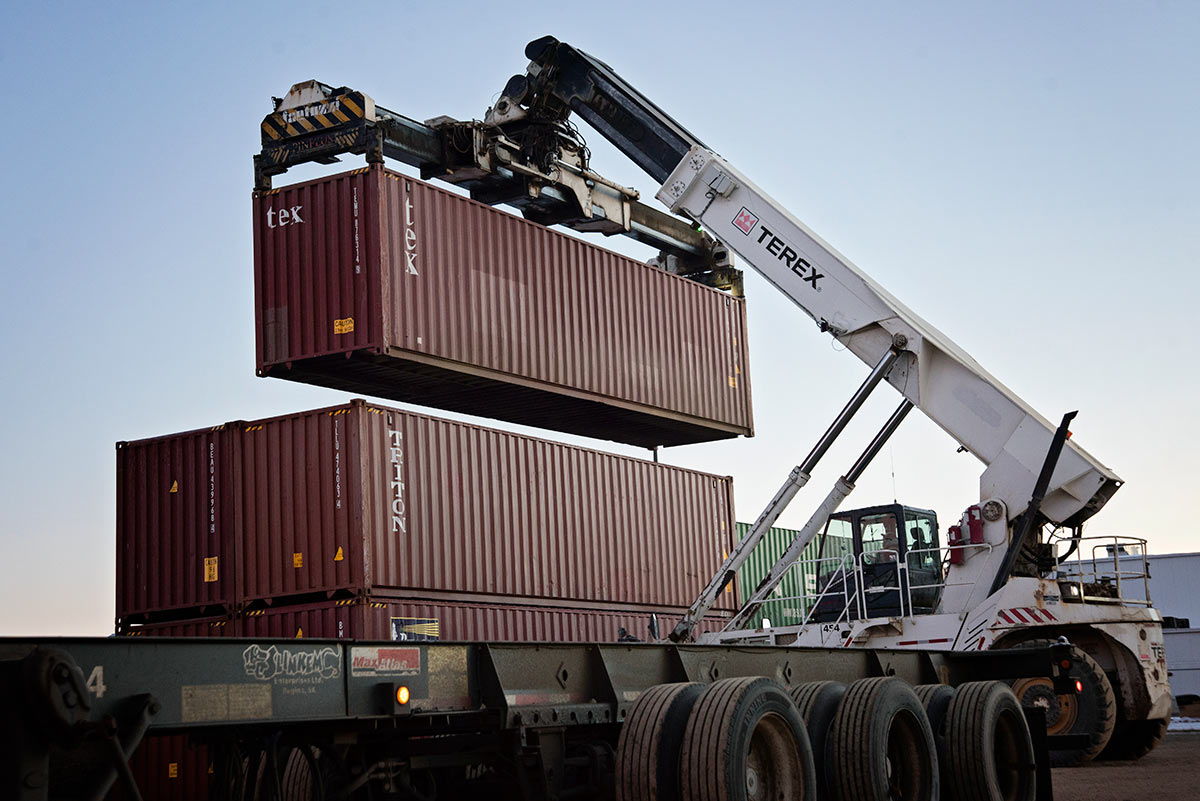 Depot Storage
Whether you sell containers — ship containers — import containers — or you are an ocean carrier looking for a reliable depot for your boxes — we can handle and store your boxes (loaded or empty) — whether you have 5 units — or 100 units — we can accommodate. Our Yard is secure and has video surveillance to ensure your equipment and cargo are secure — Contact us to discuss your needs.